Scope of Interest
Investment Criteria and Scope of Interest.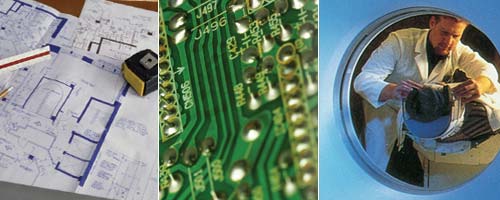 Strategica is oriented to equity participation or significant incentives as opposed to traditional fees.
Strategica judges each company's investment opportunity proposal on its own merits. Our preferred criterion for providing capital and merchant banking services is for companies to have the ability to produce at least $1 million of profitability within 12-24 months of our involvement.
Strategica Merchant Banking
Strategica provides funding in the form of debt to a client company and receives an equity participation. Our merchant banking fund can quickly commit funds for standard or complex transactions. Utilizing our capital in a transaction effectively serves as an additional force of attraction for significant participation by other capital sources.
Compensation
Compensation is determined on a case-by-case basis. Many factors are considered, and the percentage of equity ownership is determined according to the scope of services and the financial involvement by our merchant banking entity. Once we complete the due diligence and financial analysis phase, and Strategica commits to being involved, our remuneration is based on an agreed-upon schedule for debt placement, equity participation, advisory services, merger and acquisition transactional involvement and other similar services.
Board-Level Participation
While we do not seek to manage our clients' business, we either take a seat on the board of directors or act as an advisor to the board so we may assist in every aspect of the business.
Evaluation/Due Diligence Process
Once Strategica is engaged, our preliminary due diligence process takes approximately two weeks. After a favorable indication to fund and an agreement between the parties have been made, Strategica can complete the documentation and close the transaction quickly. A management team is established during the evaluation and due diligence process to assure a constructive, long-term relationship with each client.
Our extensive national network of business and industry contacts, as well as our combined business experience, enable us to serve as an important resource to our clients.
Going Public
Strategica executives have relationships with more than 300 NASD broker-dealers. Strategica works with its clients in choosing experienced underwriters, which is key to a successful IPO. This normally includes a lead or managing underwriter and at least one secondary offering. If a company is already public, Strategica taps its Wall Street resources to produce a favorable secondary offering or other financings.
Going Private
Strategica can assist a public company through the structural analysis of becoming privately held. We examine the menu of financing options available for capital generation as either a public or private entity and advise clients on the alternatives. Strategica can then provide or raise the capital necessary for taking a company private.